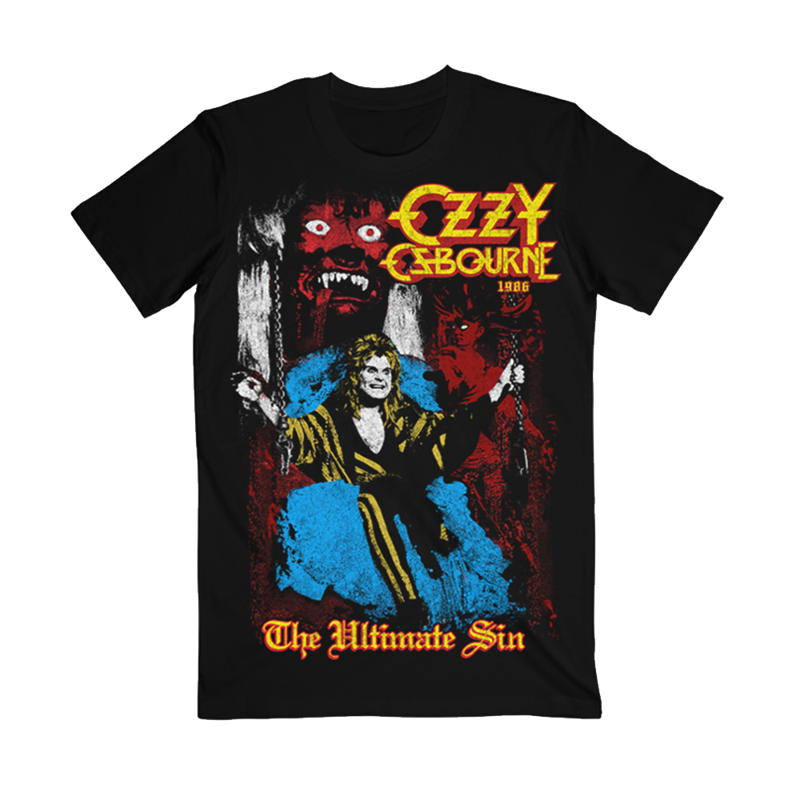 The Ultimate Sin Tour Tee
The Ozzy Osbourne 'Ultimate Sin Tour Tee' features a vintage inspired graphic complete with the Ozzy Osbourne logo and the 'The Ultimate Sin' text. The back is inspired by the 1986 Ultimate Sin Tour.
PREORDER: This item is currently on pre-order and will begin shipping 08/03/2021. All other items purchased with this item will be held until that time.